Partners och products
Below you will find our carefully chosen and proven partners.
Most of our agencies are certified by GOTS, Fairtrade, BSCI, Öko-tex, etc.
Our clothing manufacturers
Elegant team development Ltd
The Company headquarter is located in Hong-Kong China. ETD has a Vietnam-based production plant with about 500 employees. Main production is focused around High-Tec functional clothing, as well as shirt production in all categories.. In addition, production is offered by carefully selected producers in China and Bangladesh.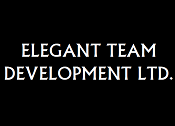 Armstrong knitting mill
Unique company founded in 1969 in Tiripur India. The factory is 100% vertical and they grow their own organic Fairtrade certified cotton. The company spins and produces all different kinds of material in single jersey. Besides this, there are about 250 people in production. Armstrong holds all possible certificates regarding the protection of the environment and human health. Their capacity is about 15-20,000 pieces per day.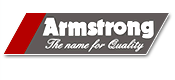 Reacher Aparells
This company is also located in southern India and is specialized in single jersey and flat knitting in organically grown cotton, but also in regenerated fibers like Modal, Tencel etc. Merino wool from New Zealand is also an important product. The factory has the capacity to produce 3-5000 pieces per day.

Our agencies in upholstery fabrics
Somelos Tecidos
Somelos is one of Europe's leading shirt fabric manufacturers. The factory is located in northern Portugal and includes both spinning, weaving and finishing. Of course, the fabrics have the Öko-Tex standard. You can also get 100% organic cotton and BCI certified cotton. Somelos stands for high quality, fast delivery times and superior service levels.

Niedick
High-class German clothing company included in the Marzotto Group.
Niedick stands for high-quality velvet and manchester fabrics as well as fur imitations.

Templemoyle mill´s
The company is located in Northern Ireland and was founded in 1791. Templemoyles specialty is woven cotton fabrics, both for outerwear and bags. All grades can be produced in 100% organic cultured cotton, including BCI certified cotton. All fabrics can be digitally printed in either single color or in pattern. Fast delivery can be offered because fabrics are always in stock, both in base and raw fabric.