About us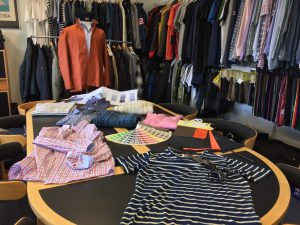 Ivan Lindberg AB is a textile agency with an unusually wide program. We work with leading weavers and manufacturers in Europe and Asia. Founded in 1927, the company has developed into one of the country's leading textile manufacturers.
A given policy and ambition are: To be able to quickly and easily find the product that the customer seeks and with our long experience and wide network of contacts, help to ensure that the right price is offered.
We at Ivan Lindberg have long and solid knowledge in textile materials and production. We look for fabrics and sewing that maintain the best quality. We are following up the order processing closely to ensure delivery times follow order confirmation.
In other words, we take care of your production so that you can focus on your product and sales.